Hansen Physical Therapy, its owners, and its employees are proud to support organizations in Rapid City and the area communities. Below are some photos!

Ellsworth Air Force Base recognized Ryan Hansen, DPT as part of its Honorary Commander program. Please join us in congratulating him on this great achievement. He now has the honor to work alongside service members at Ellsworth Air Force Base to help strengthen the bond between the base and the communities that we serve.
Tough Enough to Wear Pink 2022

Tough Enough to Wear Pink 2021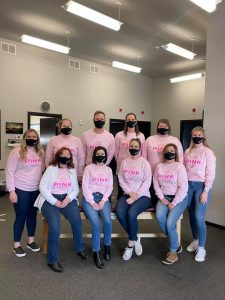 Happy Holidays 2020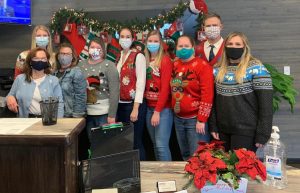 Happy Holidays 2019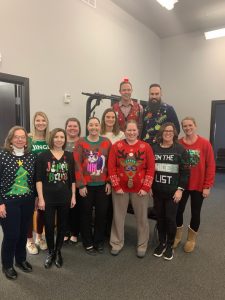 Hansen Physical Therapy 2019 Holiday Party at Black Hills Escape Room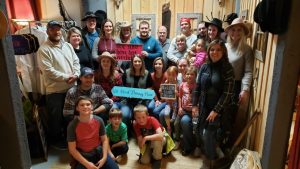 Halloween 2019 – Wizard of Oz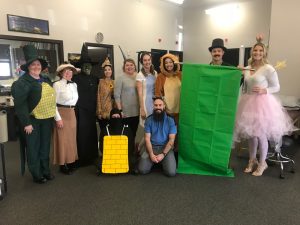 Tough Enough to Wear Pink 2019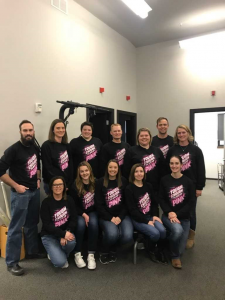 2018 Holiday Sweater Day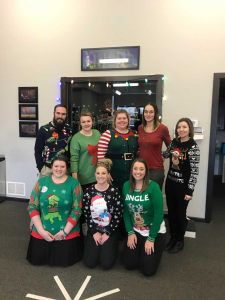 Hansen Physical Therapy celebrated the holidays this past weekend with our annual staff outing.
We all enjoyed the night bowling at Robbinsdale Lounge!
Bowl for Kid's Sake 2018
Tough Enough To Wear Pink 2018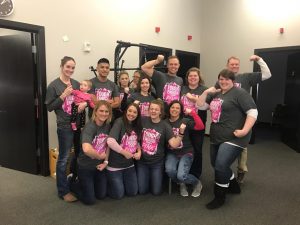 Crazy Horse Marathon 2011
Staff Outing at Rushmore Cave 2015
Tough Enough to Wear Pink 2016
Bowl for Kids' Sake 2016
Special Olympics 2016
Mickelson Race 2016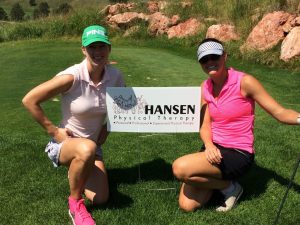 Tough Enough to Wear Pink 2017
White Out for Cancer 2017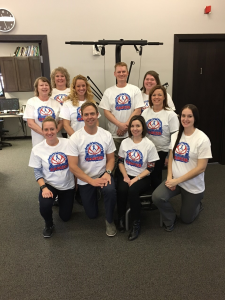 Crazy Horse Marathon 2017
National Physical Therapy Month
Mudfeast 2017