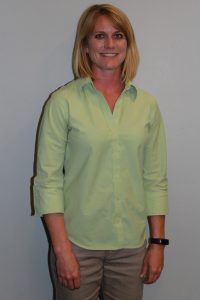 Melissa is born and raised in Rapid City, SD. She graduated with a Bachelor of Arts in Kinesiology from the University of Northern Colorado. Melissa went on to get her Doctorate of Physical Therapy from Regis University in Denver Colorado.
Melissa is specialized in pediatric physical therapy for 13 years and has had continued education in kinesiotape techniques, respiratory function and lower extremity alignment and orthotics.
Melissa is involved in gymnastics and coaches youth soccer. She enjoys anything outdoors, traveling and spending time with her 2 daughters.