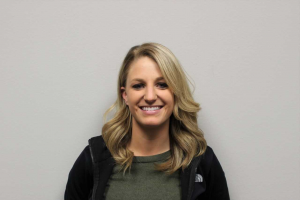 Elisa was born and raised in Nebraska but has also lived in Wyoming, Kentucky, and her newest home the Black Hills. After graduating from Black Hills State University with a Bachelor of Science in Exercise Science, she went to Physical Therapist Assistant school in Cheyenne, WY at Laramie County Community College. 
Elisa has attended continuing education courses in many areas with a primary focus and enjoyment in manual therapy techniques and innovative exercises. She likes to use these techniques to help her patients progress to recovery and pain free activities faster and with better results. She was certified in Smart Tools Instrument Assisted Soft Tissue Mobilization technique in 2017 along with vestibular rehabilitation in 2018. 
"I enjoy pushing the patient to be better, stronger, and being able to achieve more than they thought they could whether it be strength or pain relief. Seeing a patient do something in PT that they never thought they could or that they haven't done in years truly puts a smile on my face." 
Outside of the clinic Elisa enjoys hiking, running trails and 5ks, traveling, country music and occasionally enjoying a quiet day at home with her cat Oliver.